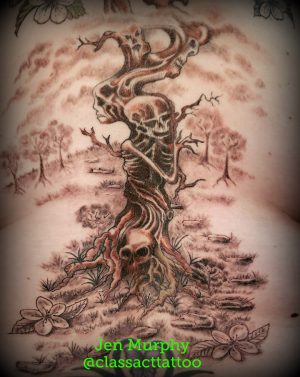 FAQs
How do I get a custom designed tattoo?
We at Class Act Tattoo Studio® will help create a custom one off tattoo for you. All we need is your idea and we will take it from there. Only our imaginations are the limit.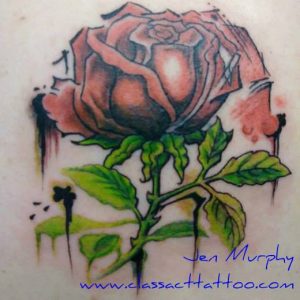 How bad does tattooing hurt?
Most tattooing is comparable to a light scratching or hair tweezing. It's not all that bad, more annoying than painful for most people.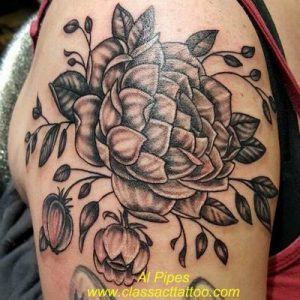 How safe is the tattoo process?
Our shops maintain the highest level of cleanliness. We use single service needles and dispose of all contaminated materials, (gloves,ink,towels,etc.) We also disinfect all hard surfaces and our client chair as well. You are always welcome and encouraged to come in and inspect for yourself. Always feel free to ask any question you may have.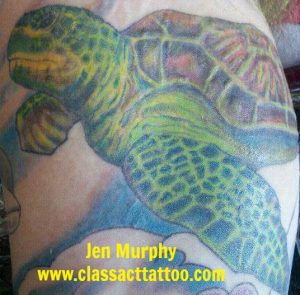 How do I care for a new tattoo?
Your artist will give you specific instructions. Most of the time this will include leaving the bandage on for a specified time. After removing the bandage washing the tattoo is the most important step,enough time must be spent to clean the area properly. After care from then on is applying moisture at certain times during the day and other common sense practices. Each artist will give complete details.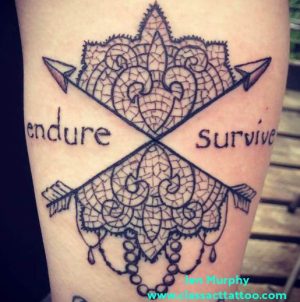 How are prices set?
Pricing is based on time spent. Each artist will quote their own rate for a specific design.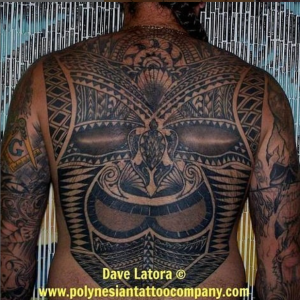 How do I make an appointment?
All appointments require a deposit. That amount will be set by each artist, you can mail a money order or cashiers check or come into the store. We do not accept credit cards or personal checks.